On the Twenty-fourth Sunday of Ordinary Time multiple events happened after Mass, and we are grateful for all who volunteered and participated. This is after last week's start of faith formation: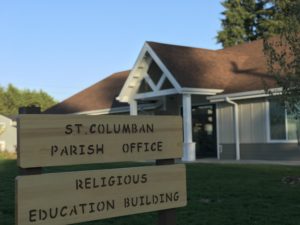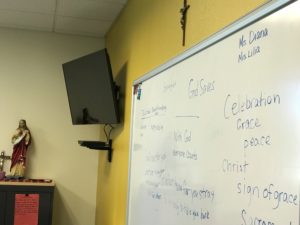 First, our Catechists were recognized during Mass. After communion, our guest priest Fr. Justin OSB commissioned new catechists and blessed those who are continuing to serve with our faith formation programs. Thank you for your dedication!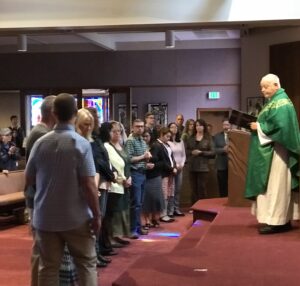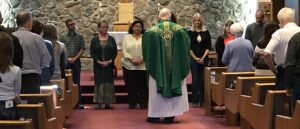 After Mass, our local chapter of the Society of Saint Vincent de Paul held their annual Walk for the Poor. Walkers came from all ages, and many who could not walk also sponsored walkers. All funds raised go to help the needy in our area through the Saint Vincent de Paul ministry.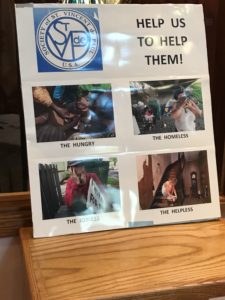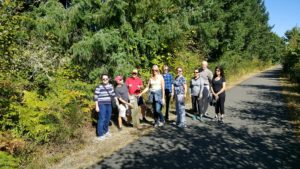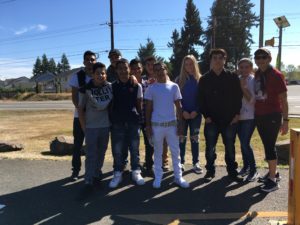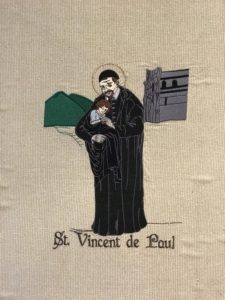 This Sunday also saw the Men's Group hard at work with their usual last-Sunday-of-the-month breakfast in the hall. They, and the Women's Group are also preparing for this Saturday's Oktoberfest, with volunteers selling last minute tickets in the narthex, along with raffle tickets for the upcoming Fall Festival.