The season started early with our women's club having their Christmas Party.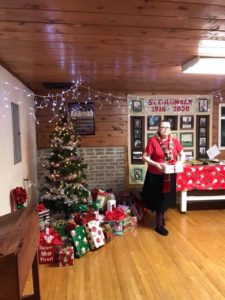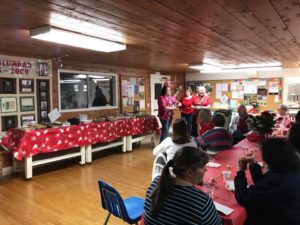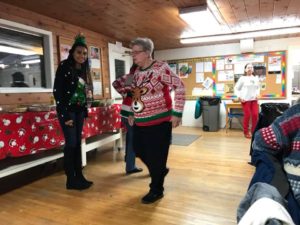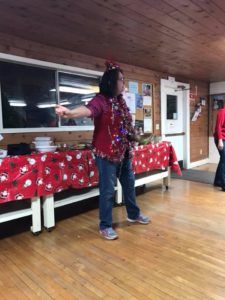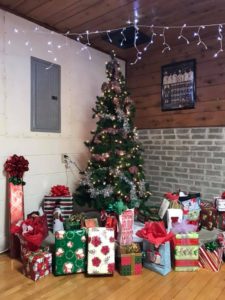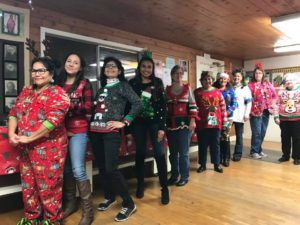 We also held our annual Giving tree. Thanks for your generosity.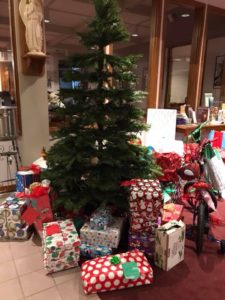 We celebrated the Solemnity of the Nativity of the Lord here at St. Columban with Holy Mass on the eve and a morning Mass on Christmas morning. Father Paul Weckert, OSB celebrated our Children's Mass.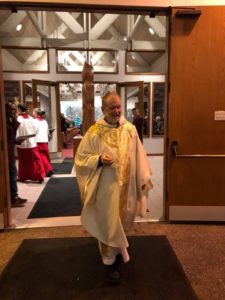 As any Catholic wood know, Christmastide didn't end after Christmas Day, so the Youth Ministry held its Christmas Party on the Feast of the Holy Name of Jesus (the 10th day of Christmas). The youth group had fun stuffing balloons to morph our two volunteers into Santa Claus.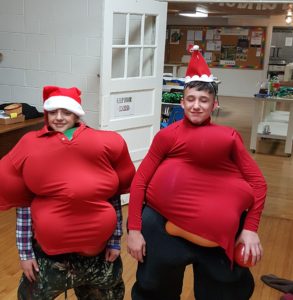 After the Feast of the Baptism, staff took down our wreath which adorned the Church, which officially marking the end of the Liturgical Season of Christmas.