Welcome to the St. Columban Choir!
Music is an essential element of the Mass, and our choir is dedicated to providing music which supports the liturgy and creates an ideal environment for prayer.  Here you will find information about practice and rehearsal times and recordings that you can use to practice with or to familiarize yourself with the hymns that we sing.  There are also helpful tools such as the Basic Latin Pronunciation Guide along with information and announcements about special choir events.
If you are interested in joining the choir please feel free to contact me by either phone or email or simply stop by the organ to introduce yourself after Mass.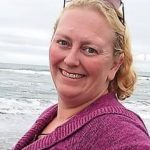 Jennifer Langham
PA for Liturgy & Music
music@sc-sp.org
(360) 458-3031 ext.5
Practice Times
Every Tuesday at 6pm in the Church
Rehearsal Prior to Mass
Saturdays at 4pm in the Hall
Sundays at 9:30am in the Hall
Other Masses (Feast Days/Holy Day of Obligation) 1 hour prior in the Hall
*Any changes to practice/rehearsal times will be announced with as much advance notice as possible
Advent Youth Choir
This choir will be singing for the Children's Mass at 5pm on Christmas Eve (Dec. 24th).  This is for youth enrolled in the 3rd grade through High School. If you would like your child to participate, please pick up a sign up sheet in the Narthex or contact the parish office.  You are also welcome to drop by after Mass at the organ for more information.
Practices begin in Advent starting on December 2, 2018 on the following schedule:
Middle School & High School: 9AM-9:30AM in the Hall (next to the kitchen, where the choir normally rehearses)
Grade School (3rd-5th): Immediately following Mass on Sunday (meet at the Organ)
Recordings
Hymns
At the Lamb's High Feast
At The Name of Jesus
Attende Domine
For All the Saints
Godhead Here in Hiding
O' Come Divine Messiah
Oh, God Our Help In Ages Past
Panis Angelicus
The King of Love My Shepherd Is
Ubi Caritas
Special Pieces
Magnificat (GIA)
Totus Tuus (Alto/Harmony)
Totus Tuus (Soprano/Melody)
Latin Mass Parts for Advent & Lent
Sanctus (Holy, Holy, Holy)
Mortem Tuam (We Proclaim Your Death O' Lord)
Agnus Dei (Lamb of God)