Welcome to the St. Columban Choir!
Music is an essential element of the Mass, and our choir is dedicated to providing music which supports the liturgy and creates an ideal environment for prayer.  Here you will find information about practice and rehearsal times and recordings that you can use to practice with or to familiarize yourself with the hymns that we sing.  There are also helpful tools such as the Basic Latin Pronunciation Guide along with information and announcements about special choir events.
If you are interested in joining the choir please feel free to contact me by either phone or email or simply stop by the organ to introduce yourself after Mass.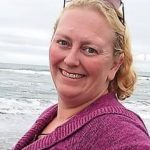 Jennifer Langham
PA for Liturgy & Music
music@sc-sp.org
(360) 458-3031 ext.5
Practice Times
Every Tuesday at 6pm in the Church
Rehearsal Prior to Mass
Saturdays at 4pm in the Hall
Sundays at 9:30am in the Hall
Other Masses (Feast Days/Holy Day of Obligation) 1 hour prior in the Hall
*Any changes to practice/rehearsal times will be announced with as much advance notice as possible
Recordings
At The Name of Jesus
Attende Domine
Panis Angelicus
Ubi Caritas
Totus Tuus (Soprano/Melody)
Totus Tuus (Alto/Harmony)