Welcome to the St. Columban Choir!
Music is an essential element of the Mass, and our choir is dedicated to providing music which supports the liturgy and creates an ideal environment for prayer.  Here you will find information about practice and rehearsal times and recordings that you can use to practice with or to familiarize yourself with the hymns that we sing.  There are also helpful tools such as the Basic Latin Pronunciation Guide along with information and announcements about special choir events.
If you are interested in joining the choir please feel free to contact me by either phone or email or simply stop by the organ to introduce yourself after Mass.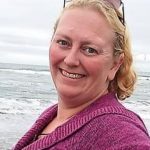 Jennifer Langham
PA for Liturgy & Music
music@sc-sp.org
(360) 458-3031 ext.5
Practice & Rehearsal Times
Choir Practice Every Tuesday at 6pm in the Church starting September 10th.  Choir Practice is on break for the month of August.
Rehearsal Prior to Mass 1 Hour before each Mass in the Hall
**Rehearsal prior to Mass is mandatory if you wish to sing at Mass.  Any changes to practice/rehearsal times will be announced with as much notice as possible.
Director's Corner
Antiphons vs. Hymns
In the Mass we use what are called the Propers & the Mass Parts.
The Propers include:
The Entrance Song
The Responsorial Psalm
The Gospel Acclamation
The Offertory Song
The Communion Song
The Mass Parts include:
The Gloria
The Sanctus (Holy, Holy)
Mortem Tuam (We Proclaim...)
Agnus Dei (Lamb of God)
Amen
The Propers change daily following the readings from the Missal.  The Mass Parts only change according to the liturgical calendar (Advent through Easter mostly) or upon request of the priest as there are several different settings/arrangements to choose from.  For example, here at St. Columban we use the Heritage Mass settings, while our sister parish in Tenino uses the Mass of Renewal settings.
Antiphons are the parts of the Mass which are meant to be sung during the Entrance, Offertory, and Communion.  Antiphons follow the readings in the same way the Propers do.  While the option to use a hymn is allowed, the antiphon has always been given priority over a hymn for this reason.  In the rubrics it clearly states that  "the antiphon or another suitable hymn may be sung ".
Most hymns have a general theme whereas antiphons are more specific to the readings for the Mass. Thus, choosing a suitable hymn must be done so with great care and evaluation.
There are specific instructions within the GIRM as well as to when and how the chants (antiphons) are to be used.  The GIRM refers to them as 'chants" because antiphons are written in Gregorian Chant and then translated/transposed into modern music notation.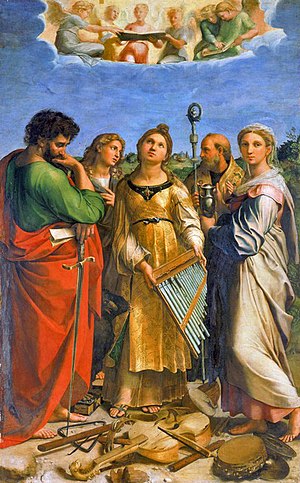 Four Seasonal Marian Hymns
Typically sung after Communion has been distributed.
Pentecost - Advent:
Salve Regina #485
Advent - Epiphany:
Alma Redemptoris Mater #471
Epiphany - Easter Vigil: Ave Regina Cealorum (translated below as this is not in the hymnal)
Hail, O Queen of the Heavens. Hail, O Lady of the Angels.  Hail, the root of Jesse, and the portal from which the world's true Light is risen. Rejoice, O glorious Virgin, O fairest of all creatures.  Farewell, O most lovely one; pray for us to Christ, our Savior.
Easter Vigil - Pentecost:
Regina Ceali #416
Upcoming Events
Advent Youth Choir
This is a chance for all youth of the parish 3rd Grade-High School to sing for the 5PM Christmas Eve Mass.  Sign-ups begin in October with practices starting in November.
Community Christmas Concert
This is free concert hosted by the Jesus Christ of Latter Day Saints church (off of Clark St.) here in Yelm.  Choirs from every church in the Yelm area participate in this annual event.  Come and support your St. Columban Choir on Sunday December 15th @ 7PM.
What Was That Latin Song?
Here you will find current Latin hymns we are signing, for those that are not in the hymnal the English translation will be provided here.
Jesu Dulcis Memoria
The sweet memory of your name, O Jesus, gives true joy to the heart.  But far sweeter than honey is your sweet presence.  Nothing is sung more sweetly, nothing is heart more delightfully, nothing is thought of more pleasingly than the name of Jesus, the Son of God.  O Jesus, hope of penitents, how kind you are to those who seek you! And how much more are you to those who find you!  No tongue is able to speak it, and no word is able to express it.  Only he who has loved is able to believe what it means to love Jesus.  May you, O Jesus, be our joy, who are our future reward.  May our glory be in you through all eternity.  Amen.
Ave Verum Corpus #806
Hail, true Body, born of the Virgin Mary who suffered and was sacrificed on the cross for men.  From your pierced side streamed blood and water.  Be a foretaste of heaven to us in our death agony.  O dear Jesus!  O kind Jesus! O Jesus, Son of Mary.