Welcome to the St. Columban Choir!
Music is an essential element of the Mass, and our choir is dedicated to providing music which supports the liturgy and creates an ideal environment for prayer.  Here you will find information about practice and rehearsal times and recordings that you can use to practice with or to familiarize yourself with the hymns that we sing.  There are also helpful tools such as the Basic Latin Pronunciation Guide along with information and announcements about special choir events.
If you are interested in joining the choir please feel free to contact me by either phone or email or simply stop by the organ to introduce yourself after Mass.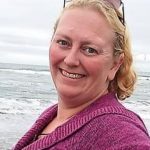 Jennifer Langham
PA for Liturgy & Music
music@sc-sp.org
(360) 458-3031 ext.5
Practice Times
Every Tuesday at 6pm in the Church
Rehearsal Prior to Mass
Saturdays at 4pm in the Hall
Sundays at 9:30am in the Hall
Other Masses (Feast Days/Holy Day of Obligation) 1 hour prior in the Hall
*Any changes to practice/rehearsal times will be announced with as much advance notice as possible
What Was That Latin Song?
While our hymnal does have some of the Latin Hymns you are hearing, for those that are not I will post them here with their English Translation.
Four Seasonal Marian Hymns
Typically sung after Communion has been distributed.
February 2 - Easter Vigil: Ave Regina Cealorum
Hail, O Queen of the Heavens. Hail, O Lady of the Angels.  Hail, the root of Jesse, and the portal from which the world's true Light is risen. Rejoice, O glorious Virgin, O fairest of all creatures.  Farewell, O most lovely one; pray for us to Christ, our Savior.
Easter Eve - Pentecost Sunday:
Regina Ceali
Pentecost - End of the Liturgical Year:  Salve Regina
1st Sunday of Advent - February 2: Alma Redemptoris Mater